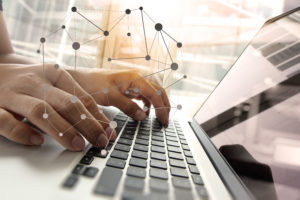 Welcome to this blog about Alibaba.com. We want you to know how Aliababa.com works and why you might want to consider using it if you are a small business owner who is looking to source your materials at a price you can afford. We think when you learn more about Alibaba.com, you'll understand why Alibaba.com has emerged as the biggest global trade platform in the world. We'll talk about a lot of this stuff later on in future posts, but we wanted to take a second and talk about how Alibaba.com came to be.
Things to Know about Alibaba.com
Alibaba.com is actually a part of the Alibaba Group. Alibaba is literally the largest ecommerce company in the world, and it is headquartered in China. Its founder is Jack Ma, a visionary who was a former English teacher and admittedly did not have a background in technology. However, in a very short time, the company has implemented services and technologies that have enabled it to meet the needs of a global economy.
Alibaba.com is a meeting place of sorts where suppliers and buyers can connect to construct deals that will mutually benefit them. Alibaba.com has hundreds of thousands of suppliers from China and other countries around the world, and there are literally millions of products that can be sourced on Alibaba.com.
For the small business owner, Alibaba.com is a very valuable tool they can use to source materials for their business. There are buyers on Alibaba.com in over 190 countries, and hundreds of thousands of messages are exchanged each day between buyers and sellers. Alibaba.com makes finding suppliers easy to do and all suppliers are verified to ensure buyer confidence. Alibaba.com is transforming how buyers and sellers connect and negotiate to meet their needs.
So, as we said, this blog will be a look at how Alibaba.com works and how so many buyers and sellers are benefiting from using this platform. We will also provide information on how to negotiate a deal between a buyer and seller and perks you might not know that Alibaba.com offers. We encourage you to come back to learn more.